Arriving in Hong Kong to work a year at City University of Hong Kong (香港城市大學), it is definitely time to start blogging again. The first week has been full of practical things, but also many thoughts on Hong Kong society as I and my family face the various bureaucratic and other obstacles to overcome before a more ordinary life can start.
One major event these days is the election to the Legislative Council  (香港立法會) taking place on 9 September.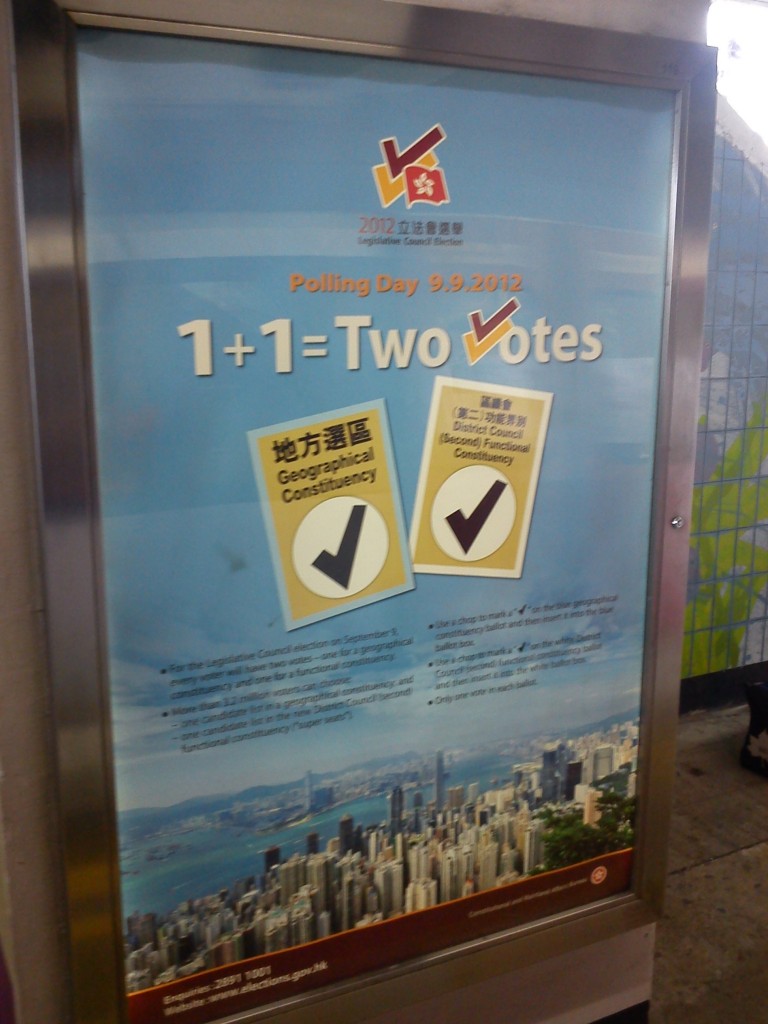 Interestingly, my new colleagues and other local friends have yet to mention the elections in our conversations. Newspapers and other media, however, are full of interesting stories. Just a few days ago several people were sentenced for election fraud, in regard to district elections in 2011. Reports specially pointed out one woman as having a PRC background, and speculated that she was "brainwashed" as a child in mainland China. She described herself as a "Post-80 refusing to be brainwashed" (拒絕被洗腦的80後), but acknowledging her father's "patriotism and love of the party" (愛國愛黨).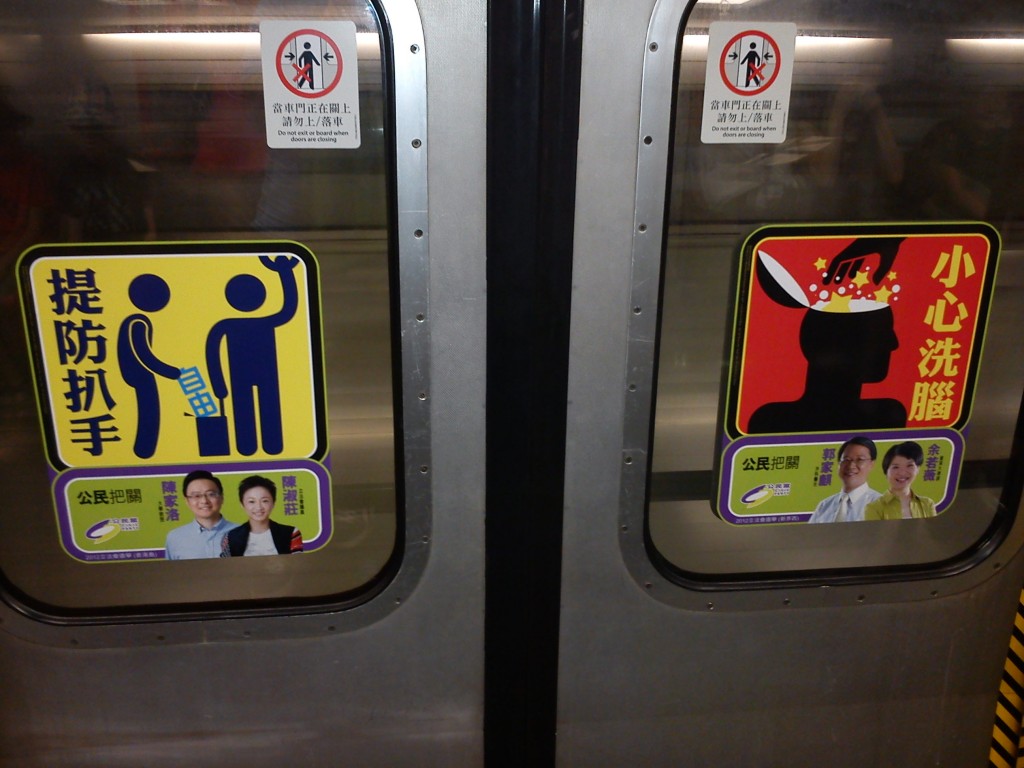 "Brainwashing" has become an issue after the government proposal for revision of the compulsory "moral, civic and national education" course (德育及國民教育科) for primary and middle schools. One proposed teaching material is called The China Model: Handbook for Teaching National Conditions [Sentiments] (《中國模式》國情專題教學手冊), which, among other things, describes the Communist Party of China (CPC) in very positive terms.
This led to huge demonstrations in July, and recently – ahead of term start – protests outside the government buildings. A couple of middle school students even started a hunger strike (絕食). The Hong Kong Professional Teachers' Union (香港教育專業人員協會) has also been especially outspoken on this issue, which has led to very harsh, but revealing comments from Beijing, voiced through Ta Kung Pao (大公報) and relayed by China Daily. It will be interesting to follow developments on-the-spot!