Today is a special day, 9 September. Here in Hong Kong elections are under way, and the  government yesterday backed down from the idea of introducing compulsory "moral and national education" (德育及國民教育科). Massive demonstrations and today's elections were probably the main factors behind this decision. Perhaps also concerns from Beijing about possible unrest in Hong Kong so close in time to the upcoming Communist party congress in October? It will be interesting to see election results.
Today is also the anniversary of Mao Zedong's death. People's Daily (人民日报) does not promote it at all, but interestingly a People's Daily affiliated blog yesterday had a post about "Mao Zedong's six most beautiful dance partners" (毛泽东一生中最漂亮的六个舞伴) ! Ironic and strange, and not quite a "harmonious" topic on the anniversary of Mao's death.
It is also a little strange that Weibo, the Chinese micro blog, seems to be very picky with words today. Probably not because of Mao Zedong, but more likely because of Hong Kong and the elections. This morning I wrote a short Weibo on the somewhat tragic but fascinating story of artist Sun Guojuan (Son Kok Gyon 孙国娟), and how she was denied visa to exhibit in Sweden, most likely because she has North Korean citizenship.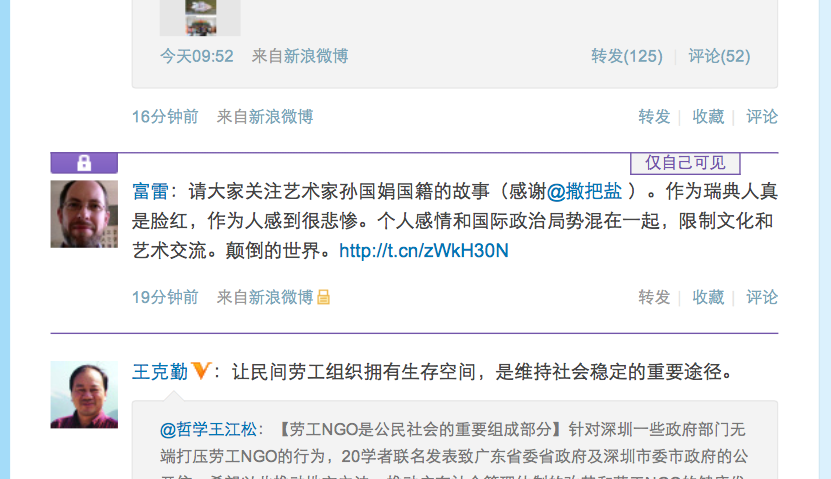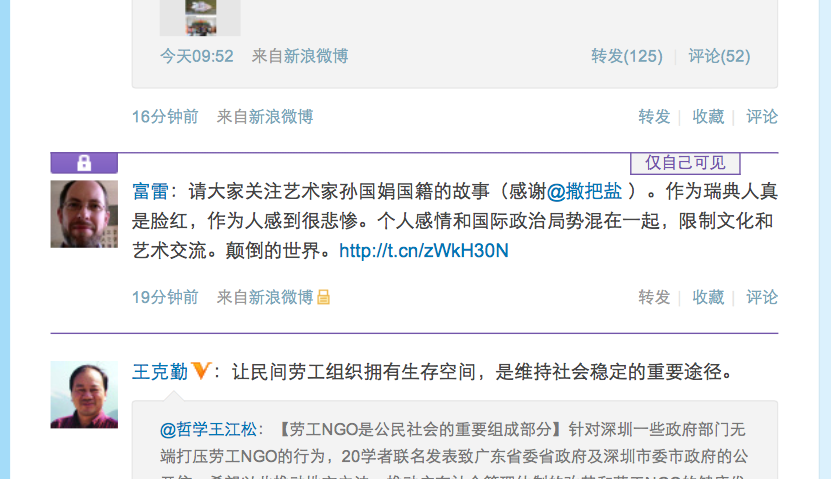 When I published, it came out as of above, "limited to private viewing" (仅自己可见)! I have had Weibo post censored before, but then they were published first and then erased. I immediately republished, but this time without the words "citizenship" (国籍) and "political" (政治) and it came out normal (as you can see in the Weibo feed on the right). Do they censor the words "political" or "politics"? The ways of Weibo and Chinese Internet censorship are truly mysterious.